To send the generated pdf to google drive follow these steps
1.- Getting your google drive configuration file
The first step is getting your google drive configuration file, this is the most complex step but if you follow the step-by-step guide below you can get it without issues:
1.- Go to https://console.cloud.google.com/ (you will need a google account)
2.- Click on 'Select a project and then on 'New Project'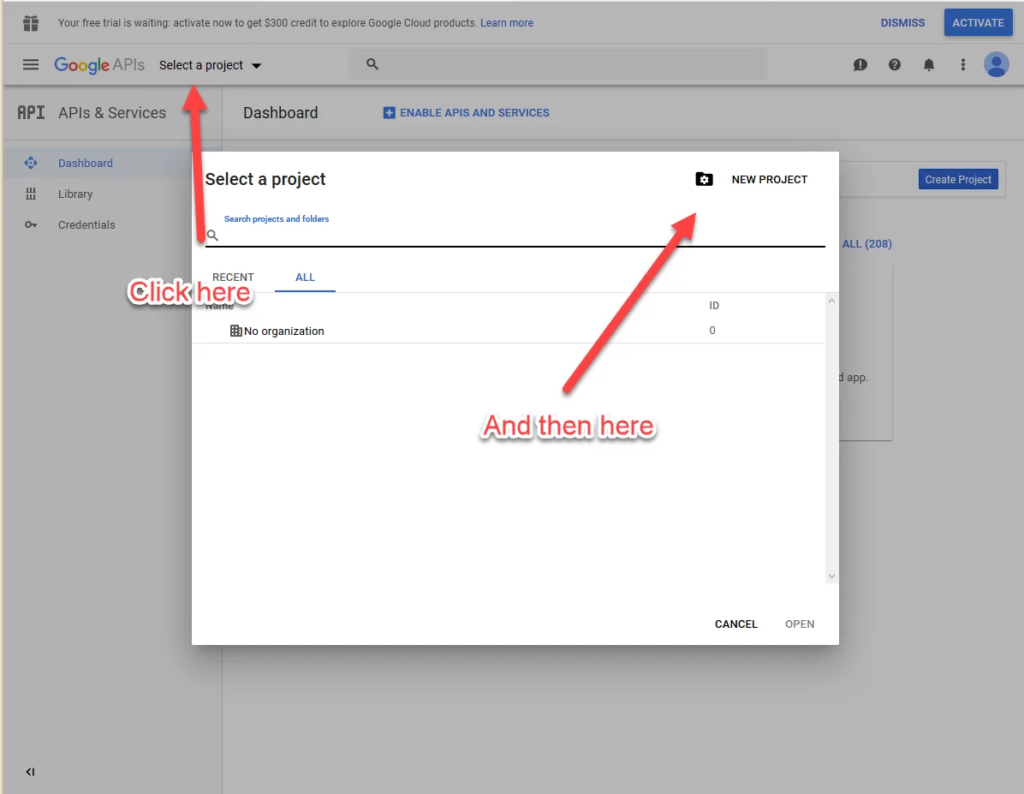 3.- Define a project name, it can be whatever you want. Then click on 'Create'. You will be directed to a new page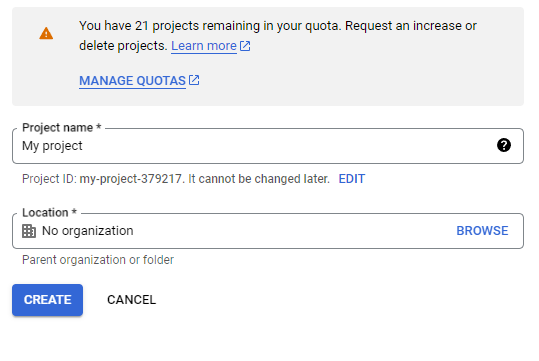 4.- Make sure your project is selected in the top bar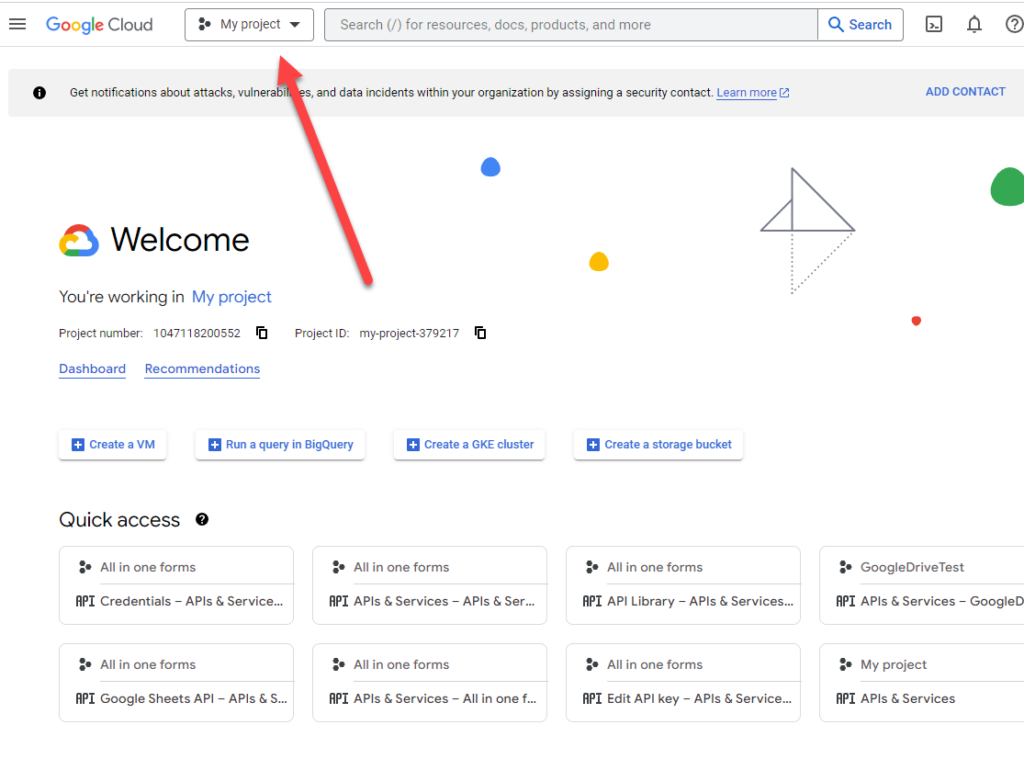 5.- Go to API & Services/ Library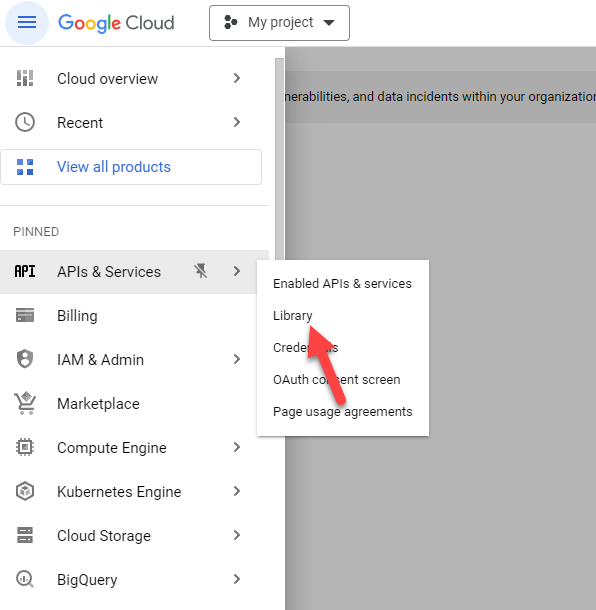 6.- Click on the Google Drive API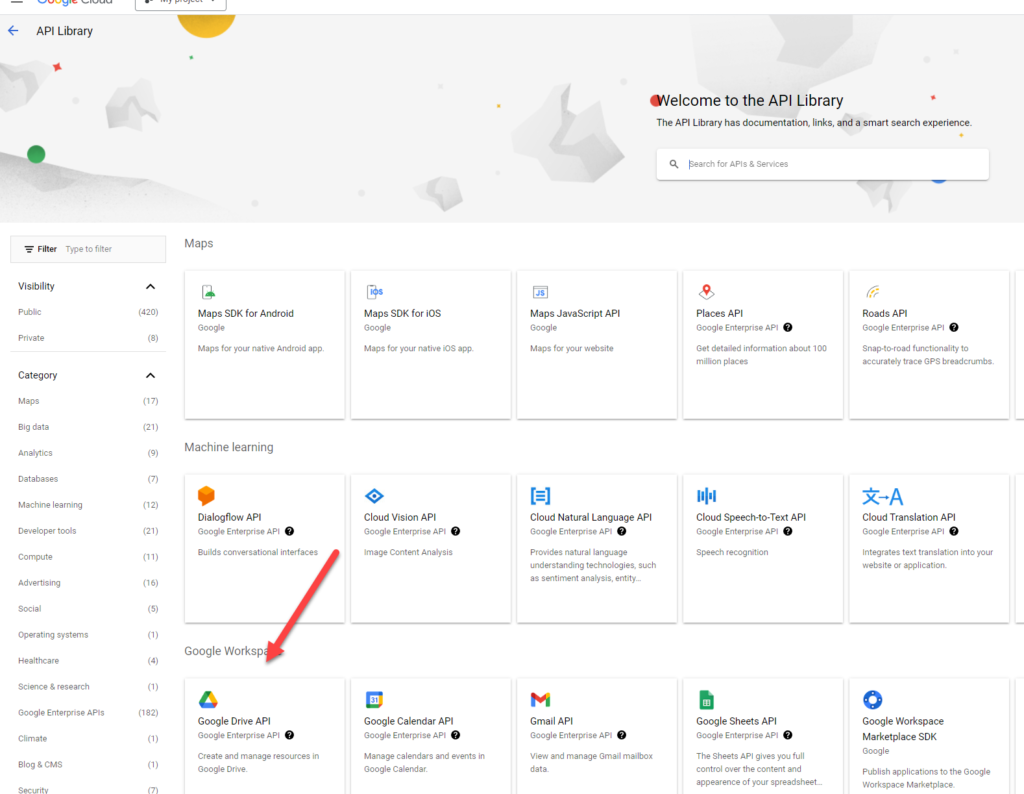 7.- And then click on "Enable"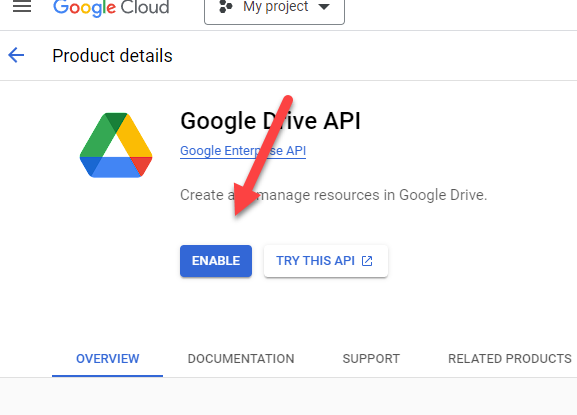 8.- Click on "Create Credentials" / "Service Account"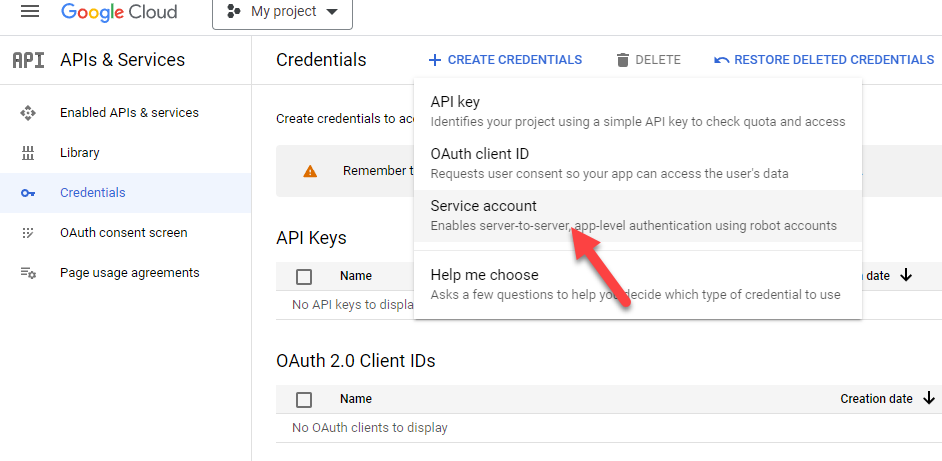 9.- Define a service account name (any name is ok) and click on "Done"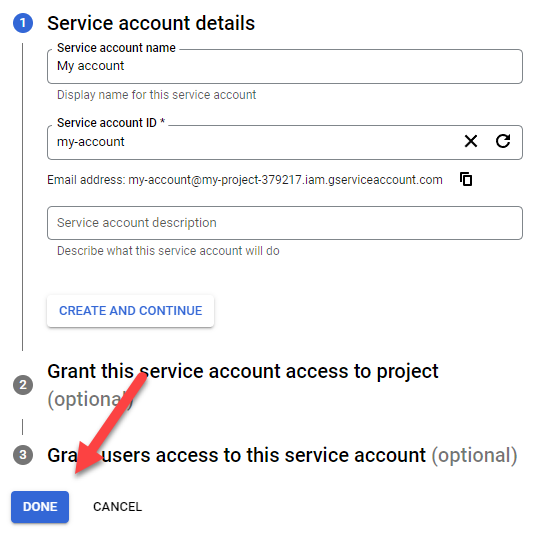 10.- Click on the service account that was created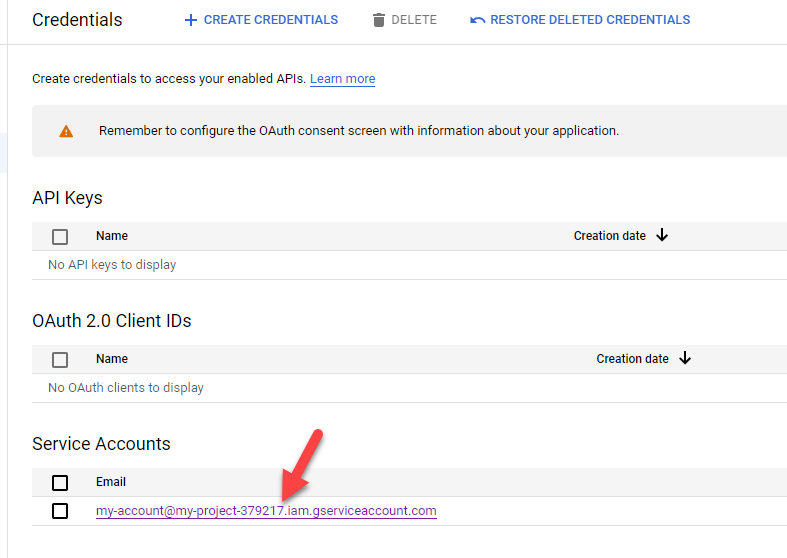 11.- Copy the email (this email will be used later)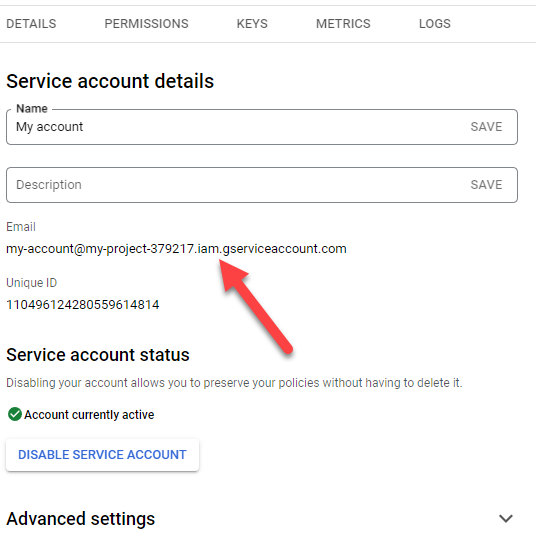 12.- Go to keys and then click on "Add key" / "Create new key"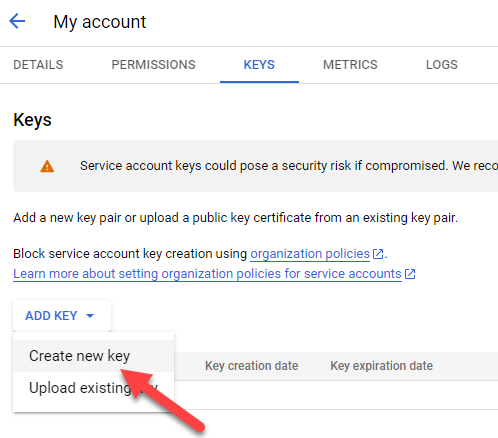 13.- Select "JSON" and click on "Create"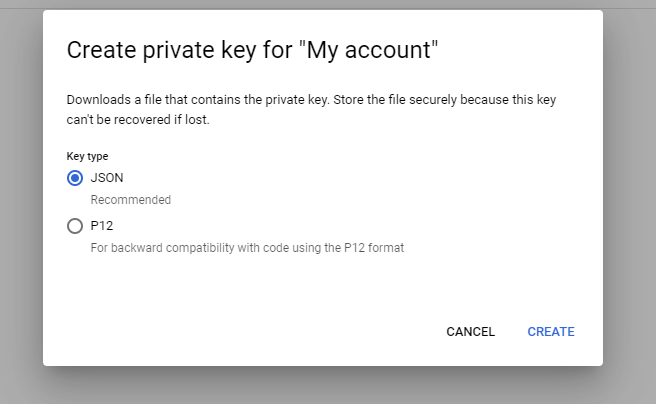 14.- After clicking create your browser will download a file with the extension "json"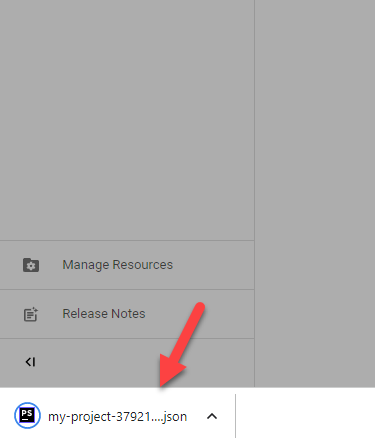 2.- Making a google drive accessible to the plugin
The second step is to configure a folder to be accessible to the plugin, this folder will be used to save the pdfs:
1.- Go to your google drive account( https://drive.google.com/drive )
2.- Right click in a folder that you want to use and click on share

2.- Paste the email that you copied in step 11 of the google drive configuration and click in "Send"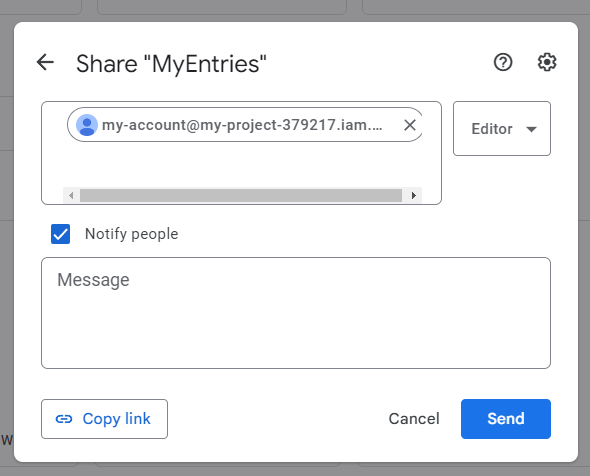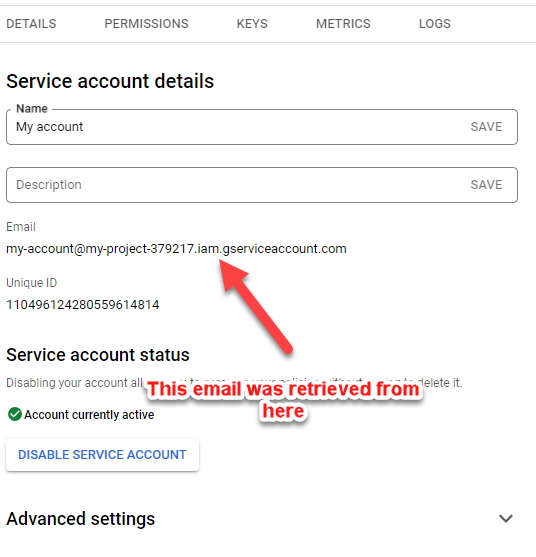 3.- Configuring a template to send the pdf to google drive
Now that you have your configuration file and give access to some folders in your account you just need to link your template to your google drive, to do so follow these steps:
1.- Go to the drive tab (in template settings) and check the enable box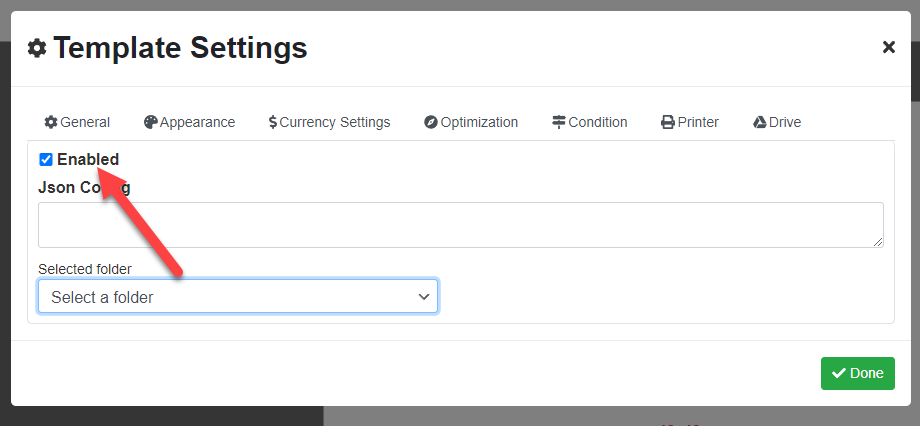 2.- Paste the json file and then select a folder (here you will see the list of folders that you shared)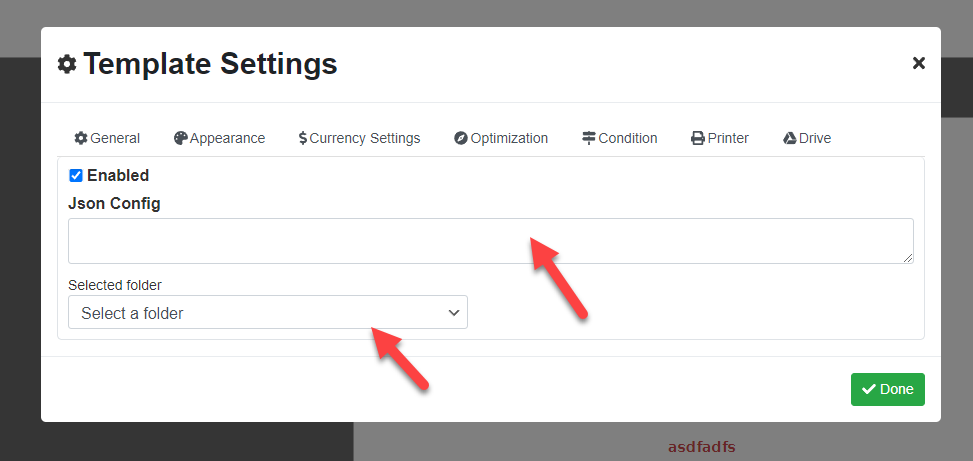 3.- Save the template.
Done! Now the pdf will be automatically send when it is generated.